As we navigate through the Great Financial Cessation℠, CNL continues to seek alternative solutions to meet today's challenges.
An alternative investment solutions provider serving the broker-dealer community. By partnering with prominent investment organizations, the company has created a distinctive platform to help financial advisors meet clients' investment needs.
Investment Offerings
The following alternative investment solutions are currently available on our platform and includes return strategies designed for a combination of income and growth. Our products are advised solely by CNL or in partnership with leading private equity or precious metals investment firms.
A CNL Private Capital℠ offering, CNL Strategic Capital, is a company that owns private companies and seeks to provide long-term growth and monthly income.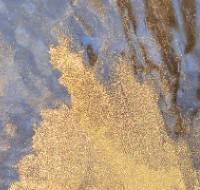 CNL Sprott Strategic Asset Fund is a new alternative investment product that seeks to invest in gold-related assets that align with its income and growth strategy. The offering is suspended to new investors as of Aug. 12, 2022.
Closed Offerings
A non-traded real estate investment trust (REIT) that focuses on acquiring and developing properties in the seniors housing and healthcare sectors, as well as other income-producing real estate. CNL Healthcare Properties closed to new investors on Sept. 30, 2015.